I have not reviewed or looked back at my bucket list for quite a while now!
But thanks to today's Daily prompt it made me go back and look at it.
Even though I have not changed or added anything to the list since 19th of March of last year, I have noted that it seems I wrote down the list with not taking care of priorities.
So, when you read it, you shouldn't think that number one is the most important thing for me to do before I kick the bucket. 😉
But that something that popped in my head and I chose to put it on my list.
Anyway; my 11th item on my bucket list is a cool and fun one (thankfully :P)
11- learn to dance Salsa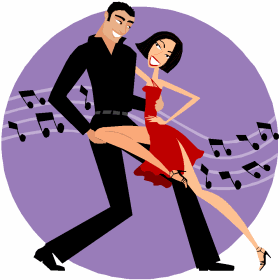 That is something I should start working on, it would be so much fun, even though I can not imagine myself wearing any of the famous or preferred Salsa dancing outfits :$ :$ :$